INCREASED CONTROL & CONFIDENCE:
This ball has the same specifications as a certified soccer ball that is used by professionals. It also has the additional benefit of a 30% decreased rebound. Having a decreased rebound makes the 3v3 training ball the perfect ball for skills training and small sided games, both indoor and outdoor. Additionally, it works to increase the player's control, and acts as a confidence builder.
Shop Now!
DESIGNED FOR MOST AGES
Size 3
Size 3 is meant for children under 8 years old.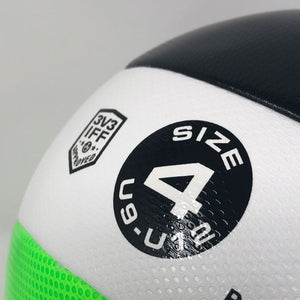 Size 4
Size 4 is meant for children 9-13 years old.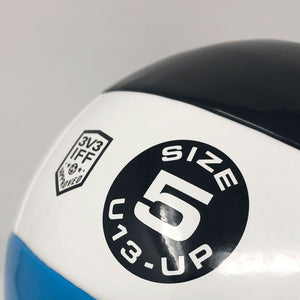 Size 5
Size 5 is meant for ages 14-adults.
The training ball has taken my game to new levels. I practice with it everyday! 

Joe F.
Didn't realize how much a difference this ball would make. Highly recommend! 

Sam Luther
I coach a kid's soccer team and this ball has helped build the confidence of all my players! Great product.

Coach T.